Agency Services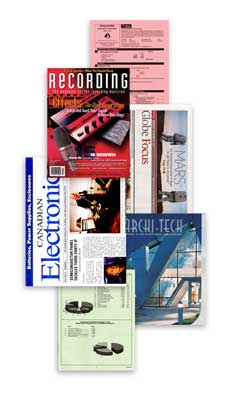 West Village offers media booking services for print media. We provide reports and do all the research for you to make sure you get the best possible coverage for your products and services.
We work with you to define your advertising goals, plan your budget, and choose the right publications. We field all the calls from the media reps and present the alternatives in a coherent manner so that you can make informed decisions about how you spend your advertising dollars.
When it comes to negotiating rates on your behalf, we often get substantial reductions that can translate into increased frequency or free up funds for other parts of your strategic mix. Recently, we saved 32% overall off quoted rates on a budget that involved placements in 20 different publications.
Whether it's national news magazines, newspapers or niche trade publications, we've had years of experience with all of them. In over a decade of producing and sending out ad materials, we've never missed a deadline or sent materials that couldn't be used. Let us take the headache out of dealing with advertising in magazines and newspapers for you.